Poly Pipe Irrigation is used for drip irrigation in agricultural fields and row gardens and greenhouse for optimal use of water resources.  Irrigation has been one of the most common methods in recent years.There are pipes that are manufactured in factories and used for agriculture.
Which plastic pipes are suitable for use in irrigation systems?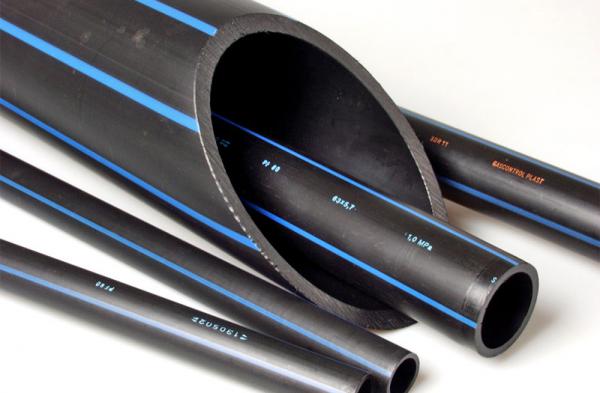 Drip irrigation using polyethylene pipes with special emitters and water pressure.  Irrigation water must be of good quality and free of salt and heavy salts.  The drip irrigation system is the most common method of producing safflower through the drip irrigation strip in greenhouses.
 This method, in addition to its high efficiency, can be added to soil simultaneously with the irrigation of some pesticides and macro and micro fertilizers.  It is best to have a dropper – per plant.  How to place the drip tubes next to the plant can be done in several ways:
 A flat irrigation can be placed between the two rows on a flat bed or in low width ridges and dense cultivation.  The dropper is then fitted with a side tube at each plant site.
 Flatbeds or wider ridges can be installed along each row of bushes along the greenhouse with a row of pipes and emitters.
 This method, despite its high initial cost, is highly regarded due to its benefits.  The benefits of drip irrigation include the following:
 High efficiency of irrigation and reduction of water consumption
 Reduce the growth of weeds in the greenhouse and reduce the cost of fighting them.
 4. The possibility of using some pesticides and fertilizers with irrigation water.
 2- Adjust the water requirements of the plants according to the type of plant and …
 Despite the many benefits of the drip system, the following disadvantages can be noted:
 High initial cost.
 2. Catching and blocking the emitters in case of poor quality of irrigation water.
Suitable irrigation pipes that are resistant to sunlight and prevent the entry of toxic and dangerous substances into the water and are made of materials that do not diminish their resistance.
Different poly pipes and their uses

Polyethylene pipes are one of the most widely used polymer products that are manufactured in different sizes and sizes from less than 1 to 2 inches (1 to 2 mm). The measurement criteria is in millimeters according to international standard and INSO 14427 standard, but since some people know the size of polyethylene tubes.  Get to know the different sizes of polyethylene tubes by inch and the application of each. Size of polyethylene pipes per inch and their application Polyethylene pipes are divided into Several types according to their size, each in a specific location.These are the most important of which there are a few others, but we avoided mentioning them because of their low use.
1/2 inch polyethylene pipe;Half-inch or 5mm polyethylene pipe is also used in agriculture and irrigation systems and is also known as single wall pipe.  When selecting and buying a 1.5-inch pipe, consider the pressure of the farm's water pressure and choose one of the 2, 1, 2, and 2 pressure pipe models.
11.4 inch polyethylene;This type of polyethylene pipe is used in agriculture for water conveyance and is manufactured with a working pressure of 1 to 2.  2mm polyethylene pipe with various branches and coils, such as 1 to 2 meter coil or 2 meter coil is available in the market.
2 inch polyethylene pipe;The 2mm or 2 inch polyethylene pipe is the main pipe in various industries and projects, which is manufactured with varying pressures from 1 to 2 times.  It is also available to consumers with a 2-meter-long, 2-to-2-meter coil.
5 inch polyethylene pipe;The 5mm pipe is suitable for medium-sized fluid flow and is used in agriculture and night water transport.  5-inch polyethylene pipe with pressures of 1 to 2 and coil size 1 and 2 meters.
6 inch polyethylene pipe;A 2mm, approximately medium discharge pipe used for fluid flow.  The 5-inch high-pressure polyethylene pipe has a range of 5 to 3 atmospheres and is manufactured in sizes of 2 and 4 meters.
10 inch polyethylene pipe;This type of 5mm polyethylene pipe is one of the most widely used in industries for conveying water and non-acidic fluids, manufactured at different pressures from 1 to 2 atmospheres at 2 and 2 meters.
16 inch polyethylene pipe;This 5mm polyethylene pipe is one of the most widely used fluid transfer pipes that is widely used in urban water and wastewater systems.  They make 2-inch polyethylene tubes made of hard polyethylene with pressure of 1, 2 and 2 atmospheres.
20 inch polyethylene pipe;1 inch (1 mm) is the most widely used and most important polyethylene pipe used with pressures of 1 to 2 bars and 1 and 2 meters in water and non-acidic fluid transfer operations.
24 inch polyethylene pipe;It is the largest polyethylene pipe in the field of water supply and other fluid transmission, which is used for very high volumes and in underground systems.  A 5-inch or 2-mm polyethylene tube with a length of 2 meters and high pressure is made of welding or electroplating.
Price list of poly irrigation pipes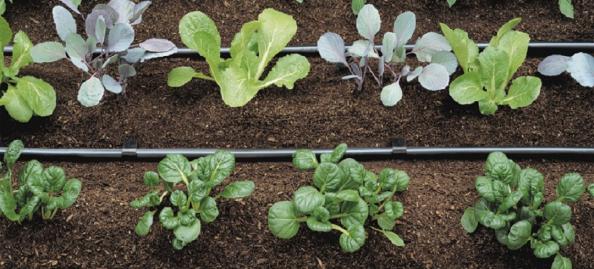 The price of pipes depends on the raw materials used in the pipe and the pipe's size, as well as the currency fluctuations and the type of pipe and atmosphere, and the size of the pipe also affects the price of the pipes which have a larger diameter than the smaller pipes.  They are more expensive and the price list of the pipes is based on the above and is served to the customers.poly pipe irrigation fittings Depending on the size and type of application used, drip and surface farming may be the best type of drip irrigation.
What is the best irrigation system?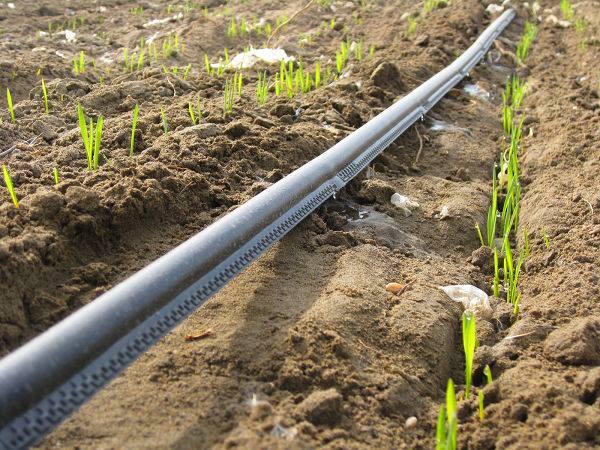 The choice depends on the types of irrigation systems under the cost and financial power of the farmer, the type of crop, wind intensity, temperature, topography of the land and the slope of the land, and a comparison between the costs of the selected system and the farmer's income and so on.  In order to select any irrigation system, in addition to the above issues, the need for manpower for each system must also be taken into account, as well as the possibility of theft of equipment installed in the area concerned and the useful life of each system.A variety of factors are involved in the selection of different irrigation systems under pressure such as climatic conditions, soil, water, social issues, types of ownership and the shape and size of farms, the labor force required.  Nowadays sprinkler irrigation is suitable for most plants and almost all irrigable soils, because the variety of irrigation equipment on the market and its effective control over water distribution has made this system useful in most downhills and highlands and its limitations can be  Heavy winds in the area or high heat especially in southern Iran, as well as the quality of irrigation water with high levels of dissolved chlorine and sodium.
Affordable prices for farmers to buy poly pipes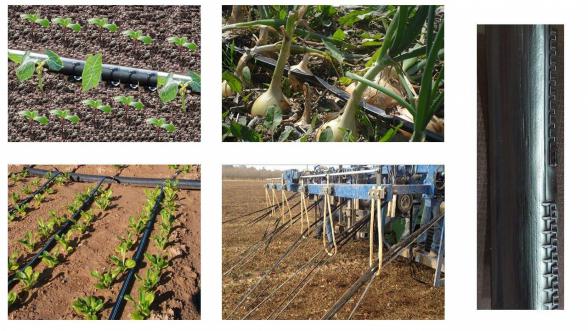 Polyethylene pipes are widely used in the agricultural industry and have greatly helped to save water in this sector.  These pipes are used for conveying water in gardens, farms, and greenhouses, and in addition to transporting water to transport chemicals and fertilizers, they are also used.  Polyethylene pipes are also used for sprinkler, drip irrigation, for pools and ponds.  Polyethylene pipes for drip irrigation are available in dripper and hammer drop types and help greatly reduce water consumption.There are several factors that influence the price of polyethylene pipes.  Currency and dollar exchange rate, country of origin and brand, customs and shipping costs, size and diameter, area, bearing load, standard badge, grade and purity of materials used are other factors influencing pricing.
Iranian irrigation pipes at lowest prices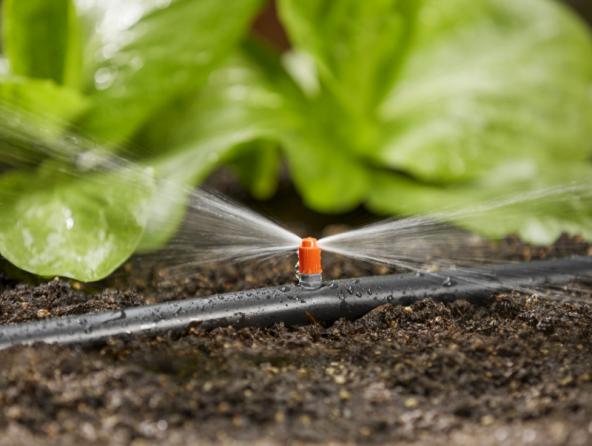 In Iran, due to currency fluctuations, there is no limit to the price it depends on the raw materials used, as well as if these raw materials are imported from overseas to expense companies and factories.  And pipe prices are rising, but some sources say Iran's raw materials do not have the right quality after using foreign raw materials.irrigation tubing connectors It is much more complicated in agriculture than in agriculture because the industry uses a lot of pipe and fittings, but it is not the same in agriculture.
Why Iranian pipes are cheaper?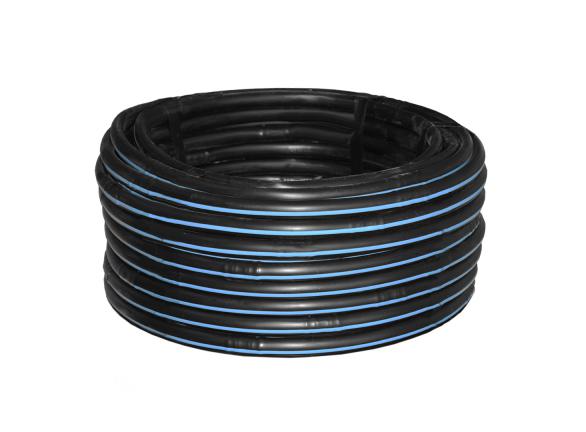 In Iran, because the pipes are not used with low quality raw materials, the prices of pipes are also low and on the other hand, because these raw materials are manufactured in Iran itself, there is no import duty and currency fluctuations have no effect on the price.  On the other hand, if foreign raw materials are used, the prices will rise and the prices will not increase for the expatriate's expense, but they will increase for export.ldpe pipe It is usually produced by radical polymerization.  One of the characteristics of this polymer is its flexibility and its ability to be degraded by microorganisms.  The low density and low molecular weight polyethylene comprises a low density, which increases its flexibility.  , Cover and luggage.  This type of polymer is also used to make containers such as pressure bottles.
Price changes of poly pipes in last 2 years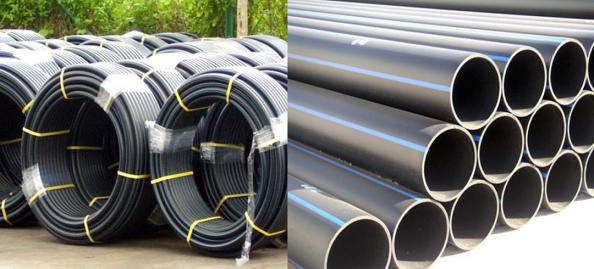 The market for polymers has been on a weak downward path since last week, with relative declines in the free market for polymers early last week, but later in the week.  In the past, there have been sparks of price growth.  While the possibility of a price change can be raised, the market has long been accustomed to following its predecessor but has not forgotten the shift in the midst of price fluctuations. This has led to the possibility of price fluctuations for the beginning of this week, but the forecast will come as the market tends to buy new and accept higher prices.  This means that supply and demand interconnections move towards demand supremacy, which does not seem to be an unexpected event.According to the report, last week saw a limited and cross-sectional decline in the trading volume of polymers on the commodity exchange, which is itself an incremental data for the free market.  On the other hand, commodity markets, and even coins and the dollar, are facing a surge of liquidity, and if for any reason this trend plays out in the polymer market as well, it would mean the appearance of a new surge. This general situation needs to be assessed more precisely in the direction of the dollar market as the exchange rate has always been important to the petrochemical market as a psychological and even technical signal.  Now that the rise in foreign exchange prices means that exports to the region are becoming more attractive to the region, the current high dollar prices in neighboring countries may serve as new stimulus for export growth to these countries, which means a drop in supply in the domestic market and a higher demand for supply. At the same time, as the price increases, the attractiveness of exporting finished products to the countries of the region may increase, which will both boost demand in the domestic market and increase the attractiveness of production.  Also, during the last two years when the exchange rate has fluctuated, there is no single and precise price of pipes and their prices are updated daily.
Find best suppliers of poly pipes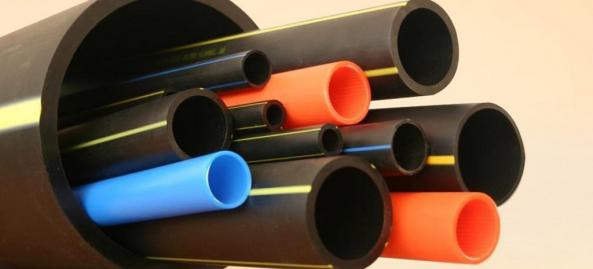 Industrial polyethylene village was established and started in 1359 and was officially established in 1366.  Until 1991 he worked in the production of plastic containers.  In 1992, with the change of machines, he started producing polyethylene pipes.  Currently the company has 4 production lines of PE.  Capable of producing polyethylene pipes from 16 to 315 with different working pressure.  Iran Polyethylene Manufacturing Company has standard badge.Overview of PE pipe polyethylene pipe has been used in various industries in Europe and then America for about 5 years.Among the applications of these pipesHe mentioned water transportation, transportation and transportation of chemical fluids, cooling and heating fluids, various parts used in the automotive industry, use as protective coatings, insulation of cables, fiber optics and various other uses. High quality PE pipe polyethylene Village Industrial Co. is one of the highest quality manufacturers of polyethylene pipe, fittings and manhole in Iran.  Man-made polyethylene for these projects.Preparation of polyethylene pipe raw materials from reputable international companies Raw materials consumed by PE Village are supplied by the world's most reputable polyethylene materials manufacturers, including Basell, BP Solvay and Borouge.Best polyethylene pipe making machinesThe company owns the latest and most advanced polyethylene pipeline machinery manufactured in Germany, supplying about 90% of the country's gas and combined cycle power plants.