Nowadays, plastic pipes have become increasingly popular. These pipes are used in various applications such as transport of acidic, chemical, corrosive gases, crude oil, drainage, fuel gas, silt and sludge, sewage and water. Plastic Pipe Manufacturers produce pipes in different continents and countries. In this article, we investigate and compare different types of plastic pipes. Buyers of this product can read the end of this article to select the best type.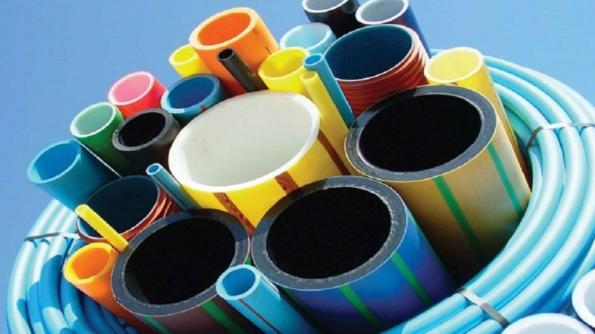 How to find plastic pipe producers in Asia?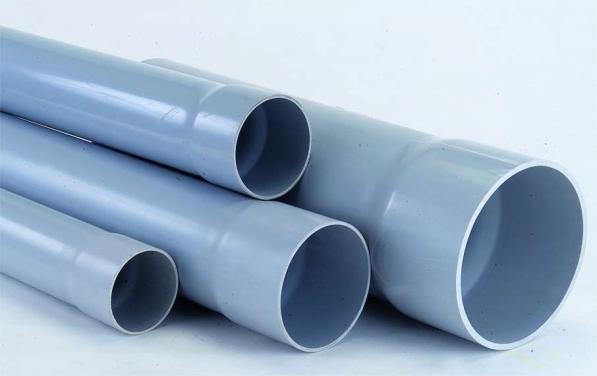 The most important reason for using plastic pipes is to reduce production and installation costs, including production, shipping and labor costs, and installation equipment. In particular, the role of plastic pipes in the transmission of water and natural gas and the development of these industries is very colorful. Due to the high demand for plastic tubes, various types of these tubes have been rapidly developed in various dimensions, and today, much scientific information is needed to select the right plastic tube for each user. The most common types of plastic pipes are polyethylene and polyvinyl chloride pipe. Asian companies manufacture polypropylene pipes and fittings. To find these manufacturers you should just go to online sales sites …
Which countries have the best plastic pipe manufacturers?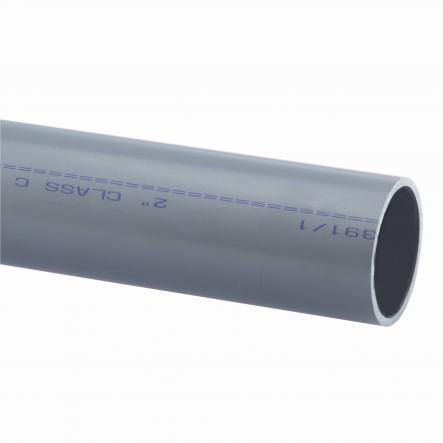 The plastic pipe manufacturers in europe, provide the best quality pipes to our customers. The top 10 producing countries covered approximately 87% of the production by value. The plastic pipe manufacturers uk is the top manufacturer of the Rigid PVC Plastic Pipe, Tube, and Hose in the European region. In terms of percent, the UK covered around 16.8% market share , followed by Germany with 15.6% market share in 2019.
In the European Union, Rigid PVC Plastic Pipe, Tube, and Hoses are in demand for its applications in various industries. The Rigid PVC plastics pipe and tubing find growing application for private and industrial use including building services installations, drinking water supply systems, irrigation, and water flow management, energy supply, data transmission and special industrial products.
The adoption rate of Rigid PVC Plastic Pipe, Tube, and Hoses are much higher comparatively to the other plastics material owing to its excellent mechanical properties such as high compressive strength, abrasion resistance, tensile bending strength, resistance to biological and chemical substances, and frost resistance.
PVC pipe (UPVC pipe) is one of the first and most widely used polymer pipes and PVC pipes of different types were produced and marketed. PVC pipes are badly damaged and have a long life span, due to their high resistance to environmental conditions, quickly gained popularity among many, and could be used in many projects for sewage, water supply and fluid transmission. Apply. Polycarbonate tubes, having the highest technical and mechanical properties, meet the economic and environmental needs of today's world. The newest model of the U-PVC family of pipes (U-PVC) used worldwide for water and wastewater is a PVC-coated, non-leakable, easy-to-install cover. pvc pipe manufacturers in usa are One of the most experienced PVC manufacturers.
Highest qualitites of plastic pipe for export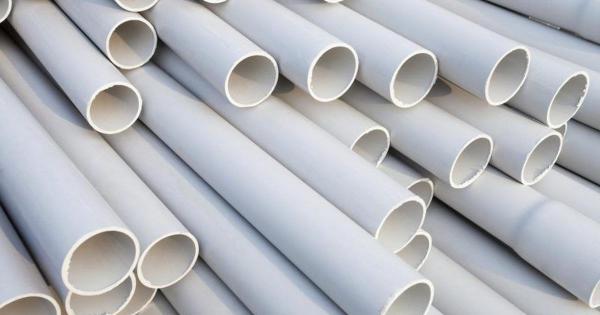 Given the increasing use of plastic pipes in industrial installations and buildings in the country and the production and distribution of various types of plastic pipes with different names and generations as the petrochemical industry develops, choosing and buying the best and most suitable Most types of plastic pipes are not easy for a particular application and require study and understanding of the common types of pipes. This article describes the types of plastic pipes and all the advantages and disadvantages of plastic pipes. The reader is introduced to the most common types of plastic pipes used in the facility industry and their applications.
The most common and well-known polymers used for the manufacture of plastic pipes are:
• Polyvinyl chloride (PVC)
• Polyvinyl Chloride Chloride (CPVC)
• PE (PE)
• Polypropylene (PP)
• Acrylonitrile butadiene styrene (ABS)
• Glass fiber reinforced plastic (GRP)
Is exporting plastic pipe profitable for traders?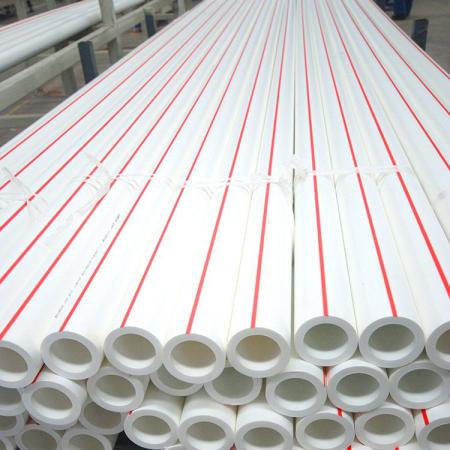 Exports of polyethylene pipes to the countries of the region and beyond have been the goals of the country and from the very beginning have been producing high quality products with the highest standards. The companies that manufacture this product with the production of PE pipe and fittings have imported the most modern and production machinery from Germany (PE pipe line) and have updated their machinery at any particular time.
Iranian companies produce high quality and exemplary products in the region as an exemplary and exemplary role model for other manufacturing units. Made in Iran. Exports have been and are still very difficult, competitors in the world class need products of world quality, export of PE is much more difficult than other products, due to one of the main centers of oil extraction and oil derivatives production in the Middle East. The names are there, and exporting PE to the countries of these hard-working rivals is difficult with the leadership of managing and producing quality products.
How to produce a high quality plastic pipe?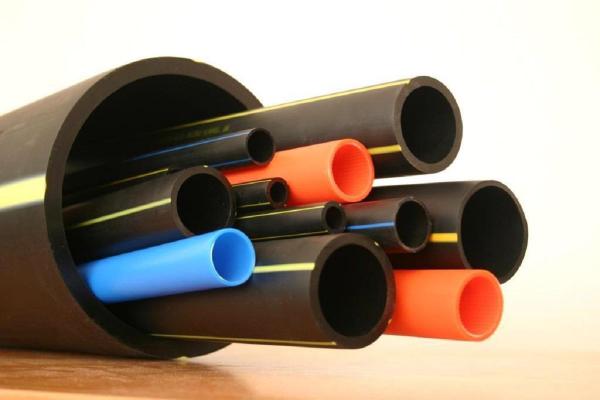 The method of production of PVC pipe is as follows:
The raw material is first transferred to a hot mixer, which is then transferred to a cold mixer at constant temperature. After cooling, the cooled raw materials are transferred to the extruder and finished baking. The output of the extruder is a semi-solid pasty tube that is transported to the cool water tub using the lubricants. After this step they are redirected to the cutting section and finally the tubing heads are connected to each other.
Types of PVC:
 (H-PVC) Able to bend and bend with spring
 (U-PVC) Able to bend without heat and bend with spring 
 (C-PVC) heat-resistant up to 180 degrees F
 ELS-PVC
 HI-PVC
Soft PVC: Hard polymer (hard PVC) is added to the softener due to its high fragility, which gives it high flexibility and the ability to turn into sheets, tubes, windows and so on. It's called VW Soft.
Hard PVC: The only application of hard PVC is used in certain industrial and mechanical parts, which is called hard PVC.
Unlike plastic parts manufacturing processes,  pipe plastic trends production is done exclusively by extrusion. In this method, the PVC raw materials mixed with the auxiliary materials are poured into the hopper and then melted and softened and extruded into the extrusion mold where it will return to its original shape for the resulting stable form. The device should be immediately cooled by water, which is carried out by passing the pipe through a cold water bath. The pipe is pulled out of the bathroom by lethal devices and cut to a cutting device to be cut to the desired size and then collected and transported to the warehouse. The softening of the PVC material is carried out inside a heater cylinder which is heated around by electric heaters and blended inward by a spiral and pressed forward. The differences observed in pipe manufacturing processes are not fundamental, but only to devices.
Which countries have the cheapest raw materials for producing plastic pipes?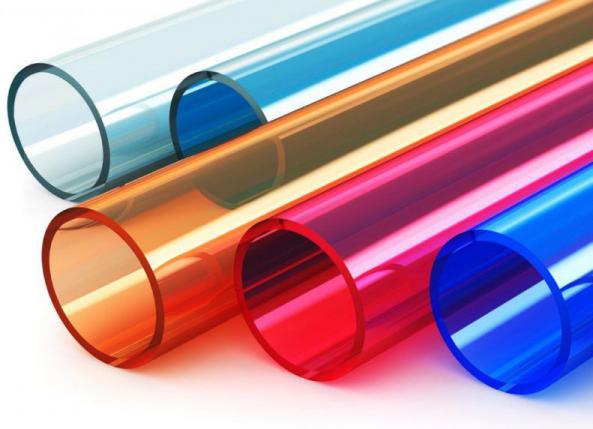 Polyethylene raw materials for the production of polyethylene pipes are produced in both white (black) polyethylene black and black (black) materials by petrochemicals and marketed to the industry. Each of these materials are manufactured for the purpose, but for polyethylene pipes intended for sensitive and high pressure applications, black materials are more suitable. White materials will also be of good quality if mixed with modern and standardized masterbatch machines, which depends entirely on the production line equipment, which is called a gravimetric device that is installed before the extruder hopper. 
Until recently, polyethylene black materials were not manufactured in Iran and were completely imported and Pars Ethylene Kish used polyethylene Boroj material for its production and until recently domestic petrochemicals including Shazand petrochemicals provided and produced black polyethylene materials with technical code. The CRP100 joins the Black Material Manufacturers and Pars Ethylene Kish uses the CRP100 Black Shazand Petrochemicals to produce its products at the request of customers and employers and taking into account project needs.
Which pipes are cheaper? HDPE or PVC?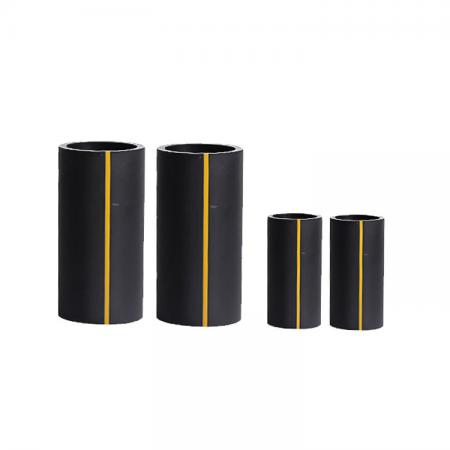 PVC is one of the most widely used types of plastics in the industry. As mentioned earlier, plastic pipes are flammable and most of them spread fire. But one of the features of PVC is that it does not spread the fire on the pipe but just the point where it is burned and destroyed.
High density polyethylene pipe The English name is "High density polyethylene" which is referred to as "HDPE". HDPE is a non-polar, high crystallization thermoplastic resin. The main appearance of HDPE is milky white, indicating certain types of chemicals use chemical corrosion such as corrosive oxidants (concentrated nitric acid), aromatic hydrocarbons (kaisol), and halogenated hydrocarbons (carbon tetrachloride). The polymer does not absorb moisture and has good water vapor resistance and can be used for packaging purposes. HDPE has good electrical properties, especially high dielectric power, so suitable for wires and cables.
Polyvinyl chloride (PVC) is a cheap, durable vinyl polymer used in construction projects. It is the third plastic widely used after polyethylene and polypropylene and widely used in pipe manufacturing. It is lightweight and high strength and has a high popularity in underground and underground piping applications. Due to its high strength, it is very suitable for use in direct and unplaced installations. Polyethylene (HDPE), on the other hand, is a polyethylene thermoplastic made from petroleum. Polyethylene has a higher resistance, is harder and has a higher temperature resistance.
Is it safe to use HDPE pipe for hot water?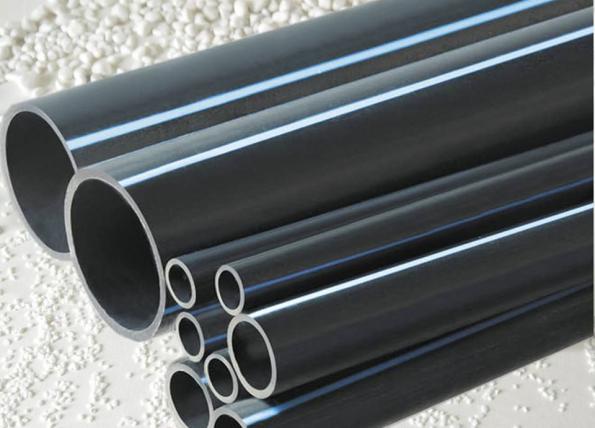 HDPE pipes are more suitable for use in underground piping, as they are exposed to waves that affect the system, modulate shocks and absorb them. They also have the most durable type of fittings and are also highly resistant to abrasion and heat. Although both materials are strong and durable, they differ in strength and in other respects. While both materials are also used in fireworks, polyethylene is more convenient and safer because it can bring fireworks to the desired height. And if there is a problem and the explosives explode inside the tank, the polyethylene pipes don't break up as much as the PVC pipes.
Polyethylene pipes are capable of transporting drinking water, sewage, chemicals, slurry and hazardous waste and compressed gases. Polyethylene pipes are increasingly used in water supply networks today, and project managers often replace polyethylene pipes. Other types of pipes have provided. The robustness and durability and ease of installation of polyethylene pipes and polyethylene fittings have been very effective in this decision maker.
Advantages of polyethylene pipes
Polyethylene pipes have been manufactured in many different types since their inception, and there is a great deal of interest in polyethylene pipes due to their unique advantages. Here are some of the most obvious benefits of polyethylene pipes. It should be noted that these advantages are only part of the excellent specifications and benefits of PE and for each of these applications many advantages can be mentioned.
Galvanic corrosion resistance
Resistance to rot, abrasion and impact
Proper flexibility
The shrinkage property

it safe to use for hot water

Light weight
Excellent resistance to earthquakes and landslides
Highly durable, leak-free, yet flexible connection
High resistance to ultraviolet radiation from the sun
Very good hydraulic properties
Low maintenance cost
Which plastic pipes are more durable?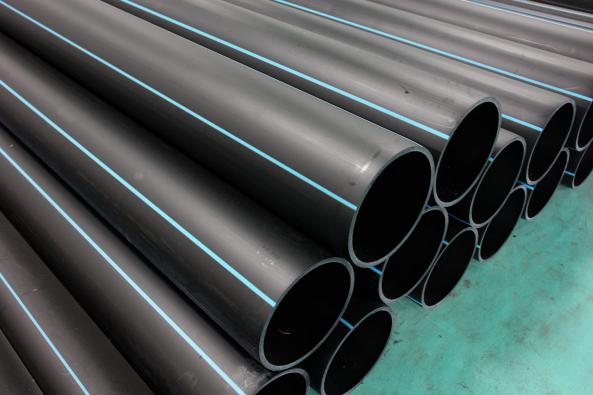 Polyethylene (PE) pipes are good strength and have good impact resistance. Polyethylene surfaces can also undergo stress-induced corrosion cracking (S.C.C). The fact is that the phenomenon of S.C.C does not occur solely for metals. For example, polyethylene pipes are prone to cracking due to stress corrosion if polyethylene is subjected to tensile stresses and simultaneously in environments containing silicone oils or vegetable oils. Currently, more than 180 factories in our country produce polyethylene pipes, and it should not be forgotten that the pipes of these manufacturers differ in terms of raw materials, manufacturing methods and quality control, and thus in terms of quality They are not the same. Polypropylene (PP) pipes are of high strength. Travel bags, for example, are mainly made of polypropylene. Acrylonitrile butadiene styrene (ABS) tubes are similar to transparent glass and have high hardness. The tubes made of ABS have high heat resistance and also withstand relatively high pressures.
In general, the following benefits to the general public of plastic pipes are as follows:
Corrosion resistance: Plastic pipes do not corrode most of the chemicals present in domestic wastewater and also have minimal resistance to the passage and transport of sewage and other fluids due to the smooth surface. These pipes will never rust and will not corrode.
Lightness and ease of transportation: In addition to ease of transportation and cost reduction, in the case of plastic pipes cutting, joining and installation are also much easier than other types of pipes such as metal pipes.
Flexibility and toughness: Particularly in underground applications, the flexibility of plastic pipes reduces the number of connections and easily curves piping paths.
Various methods of connection: In general, plastic pipes have thread, flange connection, heat welding, adhesion, compression joints, etc. and offer a wide variety of connections in various situations.
Excellent hydraulic properties: Plastic pipes fall into the group of flat surface pipes, which results in the least energy required to transport various fluids.
Longevity and low cost than long life: Plastic pipes have been used in most cases for more than 25 years and have not yet come to an end, due to lower purchase, installation and maintenance costs than others. Common pipes require little cost over the interval of use.