Purchase And Day Price of HDPE Water Pipe
What you read in this article:
Sizes and costs of HDPE pipes Pricing for polyethylene pipe and HDPE pipe dimensions The price of polyethylene pipe is influenced by the pipe's diameter, pressure, and raw materials
The diameters of polyethylene pipes differ widely, often from 20 mm to 2400 mm for big volumes
The operating pressure of a polyethylene pipe is directly correlated with the price list for that pipe and its weight
The weight and cost of the pipe increase as the pressure rises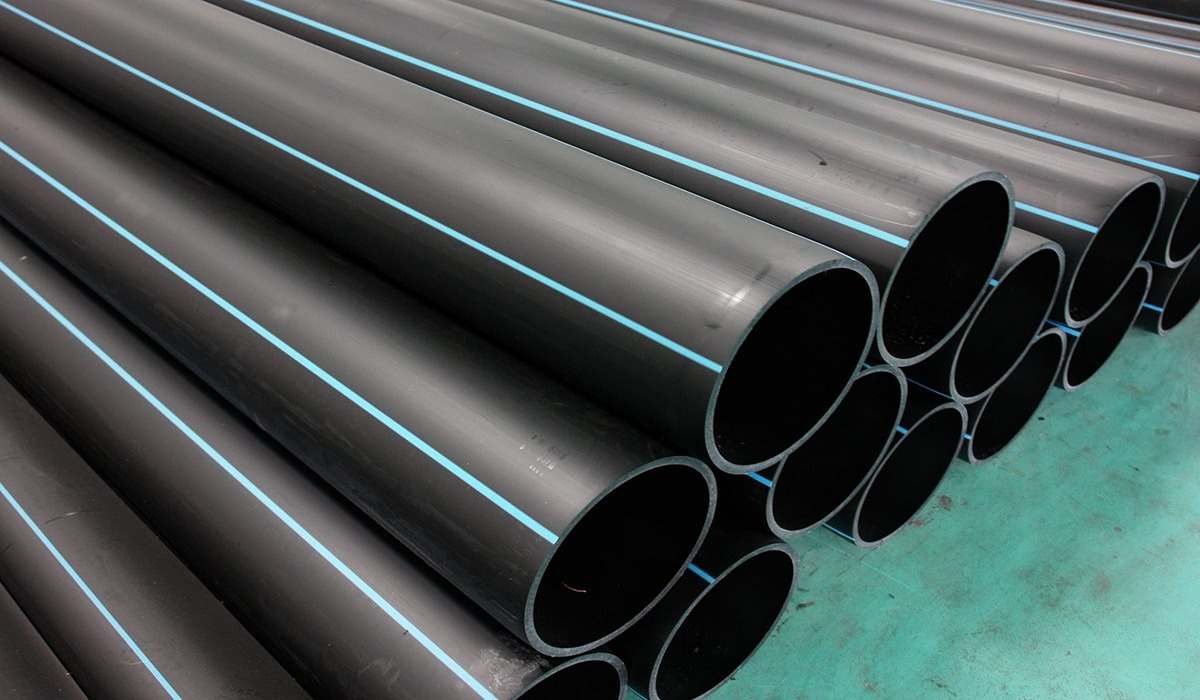 Due to the wide range of sizes and high work pressure, it is challenging to create a price list and table for polyethylene pipes
It is best to include the factors that affect the price of the pipe in the formula used to figure out the price
The price of polyethylene pipe is determined by multiplying the weight of one meter of that size by the cost of each kilogram of raw materials
Of course, overhead charges and a modest profit for the maker should also be taken into account
If you want to know the weight and diameter of different sizes of polyethylene pipe, consult their standard tables
Without knowing the specific properties of the pipe (weight, dimensions, and pressure), it is impossible to calculate the price of polyethylene pipe
For instance, refer to the dimension and size tables in the standard for single-walled polyethylene pipes
Save the polyethylene pipe weight table to your computer
An updated listing of polyethylene pipe thicknesses ranging from 10 to 500
A new table listing polyethylene pipe thicknesses ranging from 630 to 2500
Table of data on polyethylene pipe durability at various temperatures and pressures
A new table of updated requirements for PE100 pipe
When buying polyethylene pipes and fittings, you should think about the raw materials used, the equipment used to make them, and the reputation of the place where they are made
The price of the pipe and the price list for polyethylene pipe are determined based on the length of the meter
However, the factory and pipe maker do not care what pipe you purchase or in what diameter; instead, they are concerned with the quantity of raw materials used
Making every meter of polyethylene pipe is crucial
The Pars Ethylene Kish represents assurance, skill, and excellence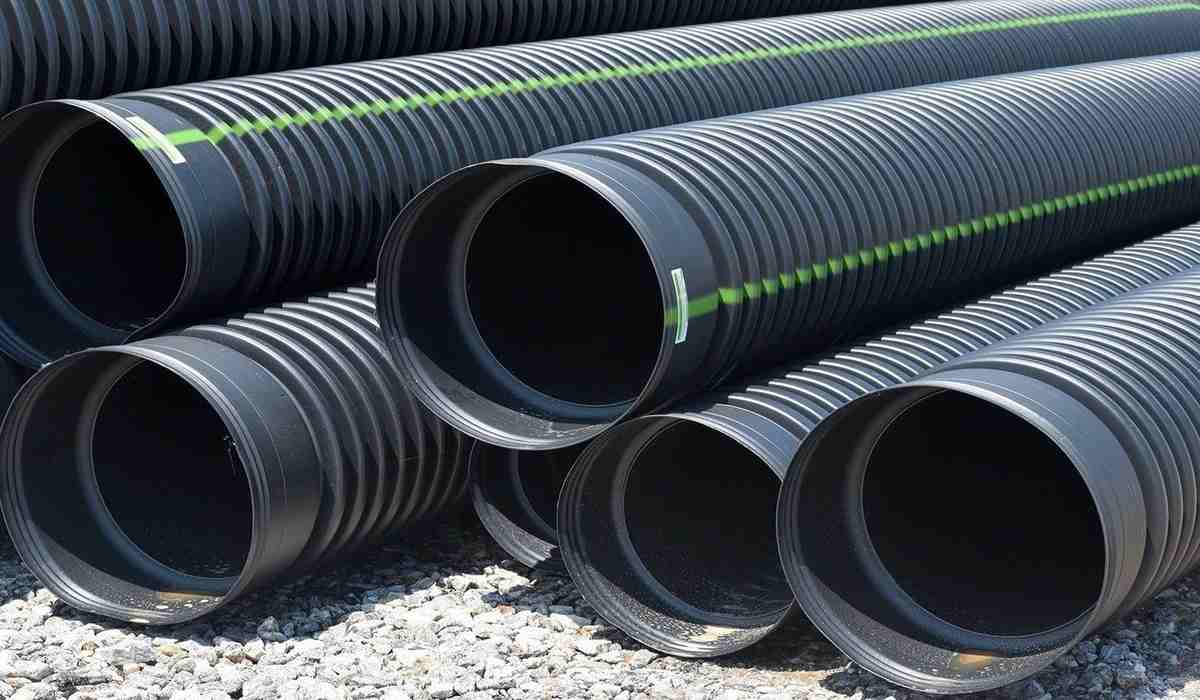 Price of PE100 polyethylene pipe Due to its use, PE100 pipes are more expensive than other polyethylene pipes
Obviously, PE100 pipes cost less to build than other pipes with the same working pressure since less material needs to be utilized
However, in some instances, the price of pipes made with these materials is greater because it is necessary to utilize imported raw materials like Boruj (material 3490 LS) and since the price of pipes made with these materials is directly tied to the exchange rate and other factors, Price Contact the sales department of Pars Ethylene Kish Company to get a price list for PE100 polyethylene pipe
Include the pipe list, working pressure, and intended use in your message
The sales representatives will respond to your request as soon as it is feasible
PE80 polyethylene pipe cost The cost of PE80 pipe varies depending on the pipe's double-or single-walled polyethylene construction
High pressure polyethylene pipes and sensitive applications should not use PE80 spiral polyethylene pipe material, and the use of these pipes is no longer advised
Due to the fact that PE80 pipes are more commonly used for double-walled carrogate pipes, spiral polyethylene pipes for sewage transfer, and small-diameter polyethylene pipes for irrigation, PE80 pipes are less expensive than PE100 pipes
Another reason is that PE80 pipes are less expensive than other samples, and we don't have any PE80 self-coloring materials
All of these materials come from domestic and petrochemical sources
Due to the development of material technology and the creation of PE100 materials, it is in no way advised to utilize PE80 materials
You may also ask the sales department of the Pars Ethylene Kish Company for the price list for polyethylene pipe PE80
The price list will be changed and sent to you based on what you asked for
Coiled polyethylene pipe costs The cost of coiled polyethylene pipes is directly correlated with the project's need for them
Polyethylene coil pipes are made up to a maximum diameter of 110 mm
If using polyethylene coil pipe in sensitive systems or for firefighting projects' water supply, utilize black PE100 material (Brouj 3490 LS)
Coil pipes, which are used for irrigation, are less expensive than this product
utilized in agriculture
So, when you ask for a price list of corrugated polyethylene pipe, be sure to say how you plan to use the pipe
This will help you get the best price for the pipe and the best polyethylene pipe for your project
The above rule does not apply to polyethylene coil pipes that are made and used to supply gas
Due to the requirement for high-grade PE100 material, this type of pipe has a high price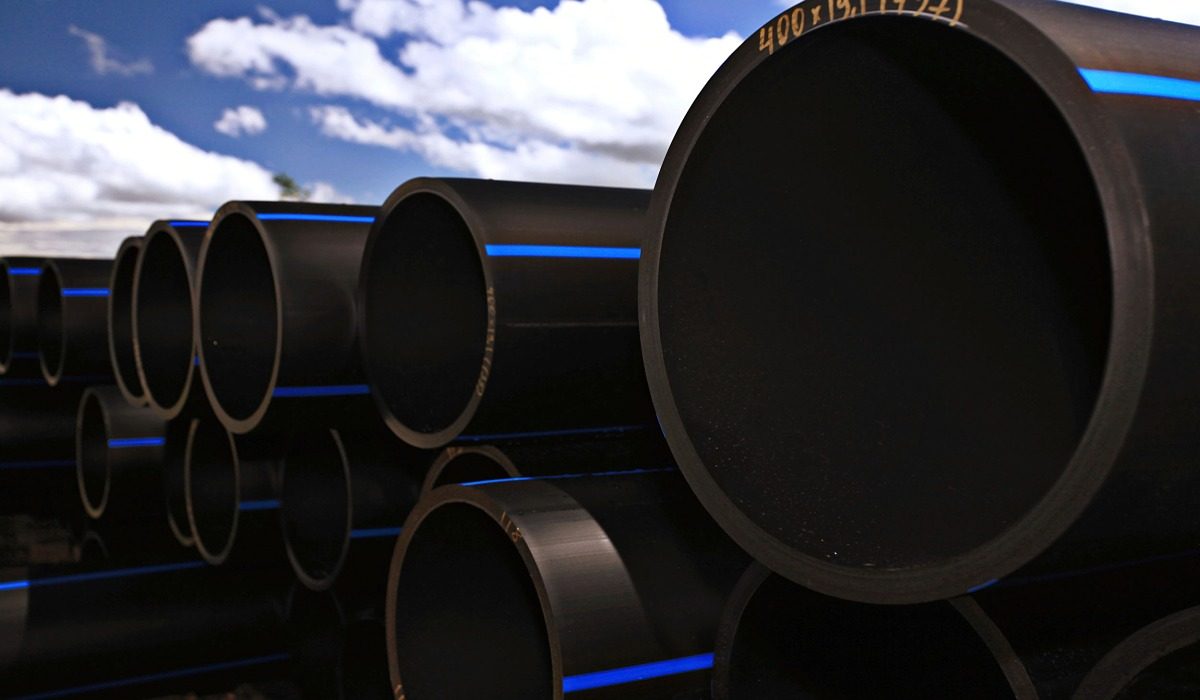 pipe sizes
The pipe size standard serves as the foundation for designing and ordering the pipes required to implement piping systems
The diameter, wall thickness, and length of the pipe are collectively referred to as size
In this article, we explain the main ideas and show how to use the pipe size standard to show the diameter and thickness
What exactly is a tube? The term "pipe" refers to a hollow cylindrical item that is used to convey liquids, gases, slurry materials, and fine solid particles
Pipes are required components for the installation of industrial piping systems (piping) and facilities
As a result, these components are used in the petrochemical, urban development, food industry, gas, oil, power plants, precision instruments, paper making, semi-conducting material manufacturing, marine structures, dredging, sewage treatment, agriculture, building construction, road construction, ventilation, and other industries
What are the various types of pipes? There are numerous pipe kinds, each of which is ideal for a certain purpose or a combination of applications
These parts are often classified according to the production system and material
The most prevalent types of pipes are seamless and welded pipes
"Seamless Pipe" (Seamless Pipe): These are integrated pipes with no seams on their surface throughout the manufacturing process
"Welded Pipe" (Welded Pipe): Some pipes are made by cold rolling and welding
Due to their complexity and production limits, seamless pipes are shorter in length than welded pipes
The type of construction material is one of the criteria for pipe division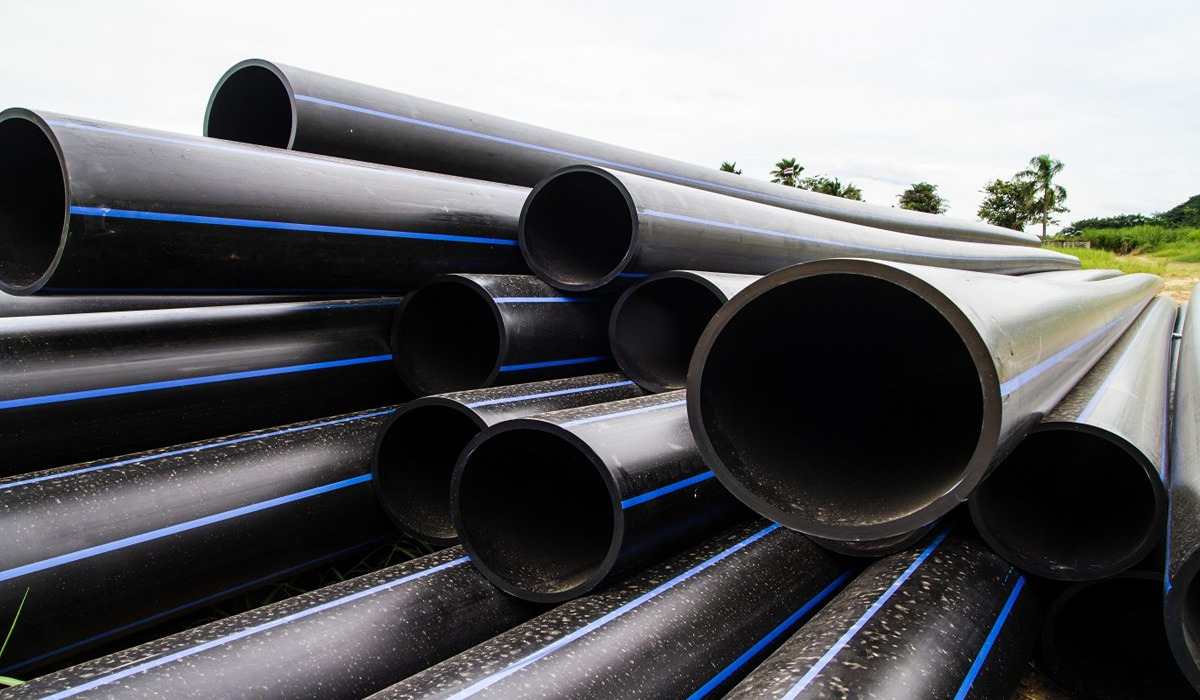 The most commonly used industrial and utility pipes, according to this criterion, are: Utilities pipelines copper tubing PVC (polyvinyl chloride) pipe
CPVC pipe, or chlorinated PVC pipe PEX pipe, or polyethylene pipe with a transverse coupling Steel tube (galvanized or stainless) Pipes used in industry Steel tube (regular, galvanized or stainless) manufactured from cast iron brass tubes brass tubes copper tubing How do pipe specs appear?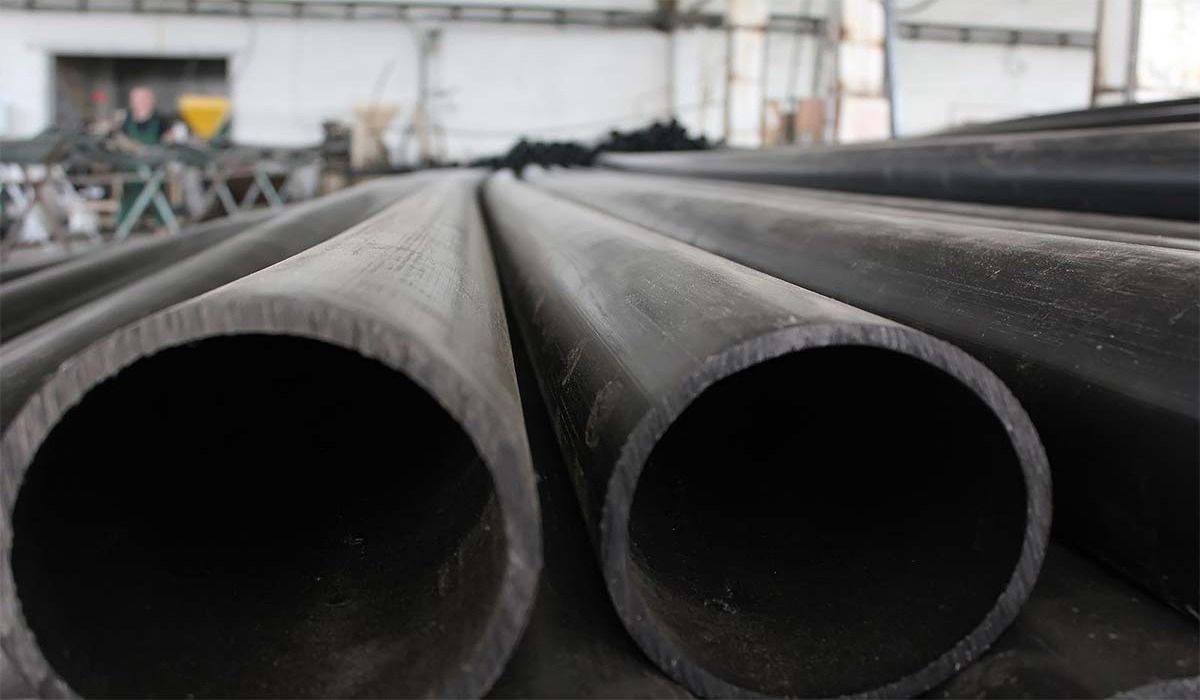 Most of the time, pipe specifications on piping drawings are shown by a code made up of numbers and letters, such as: 10″-P-C-0006-EA21 When reading the map, the aforementioned code is utilized to identify the nominal diameter (number on the left), year, position of the pipe, execution sequence, and plumbing needs
The nominal diameter of the pipe is insufficient for ordering
As a result, when ordering pipes, the desired dimensions are typically stated as follows: 1″ SCH 40 x 20′ The first number ("1") reflects the pipe's nominal size, the second number (40), the scale number, and the third number ("20") denotes the pipe's length
The pipe size standard is used to determine these quantities while creating and expressing them for pipe orders
Some of the abbreviations used to denote pipe size parameters in various standards are: NPS stands for Nominal Pipe Size
Nominal pipe diameter (DN) ID refers to the pipe's inner diameter
OD: The tube's outer diameter
Scajol number (SCH), or pipe wall thickness, STD stands for standard wall thickness or pipe weight
XS: a thick tube XXS: Extremely large tube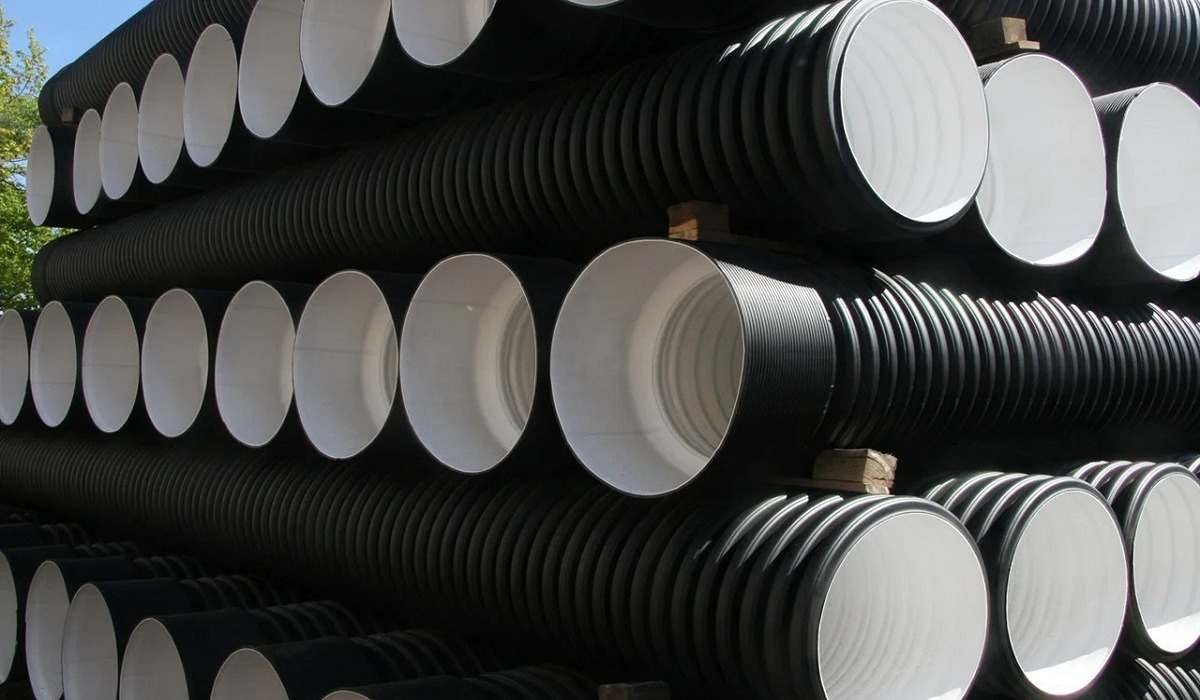 The diameter and wall thickness of the pipes are, as you can see, the most essential qualities of these pieces
As a result, the pipe size standard employs these two values to present the types of pipes suitable for various uses
The pipe size standard has a wide range of applications in selecting the appropriate pipes for the installation of the building's mechanical services
Pipes used for installation must be able to bear the pressure of passing fluids
This problem is caused by the pipe wall's material, diameter, and thickness
The fourteenth topic of the National Building Regulations examines the design of the required dimensions to withstand operational pressure and the selection of dimensions based on existing standards
We recommend watching the following instructive film to become acquainted with this subject: What is the normal pipe size? The pipe size standard serves as the foundation for designing and selecting pipes with specified dimensions that will perform effectively in their intended use (petrochemical, building facilities, etc
)
For pipe sizes, many standards have been offered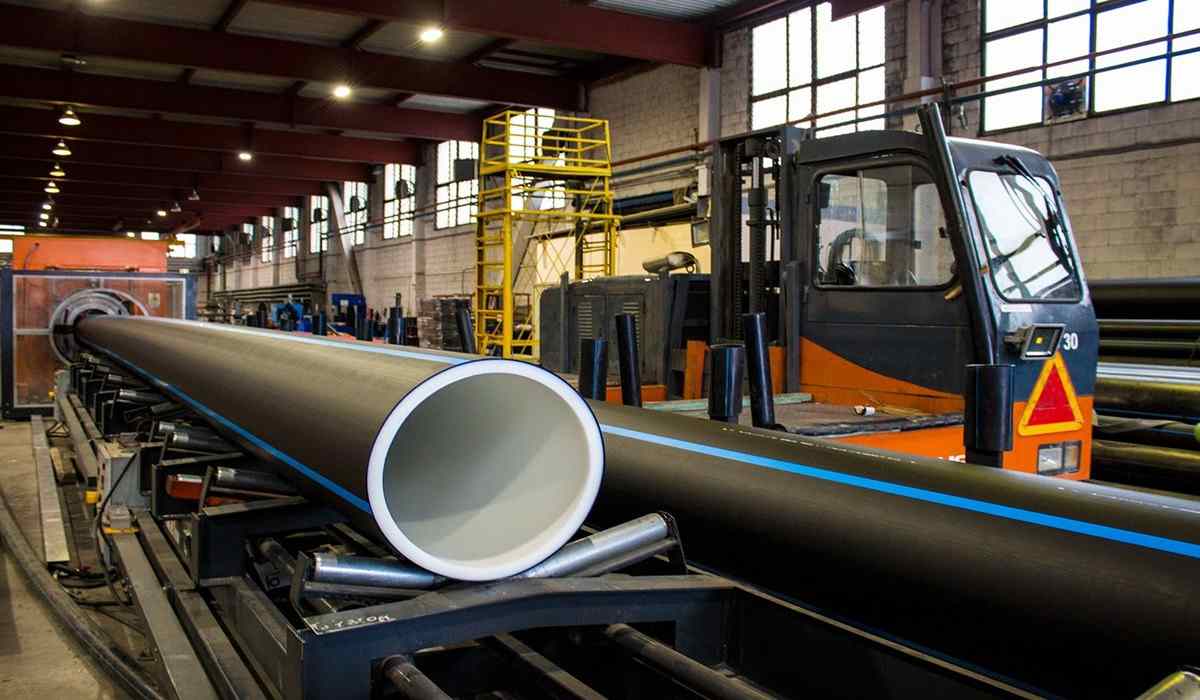 The majority of pipes used in pipeline systems, however, are built and installed in conformity with the ASME B31 standard
Among the most well-known pipe size standards are the following: What is the diameter expression in the pipe size standard? The diameter of the pipe is shown as the first main parameter in standard pipe size tables
To express the standard pipe diameter, various ways have been developed
Among the most prevalent ways of calculating the standard size of pipes are the iron pipe size system, nominal pipe size, and nominal pipe diameter
What is the nominal pipe size, often known as the NPS? "Nominal Pipe Size" (NPS) is a number used in the British system of units to describe pipe dimensions (in inches)
In the pipe size standard, this number is abbreviated as "NPS
" The phrase "Notional" in the title of the nominal size of the pipe indicates the concept's generality (uncertainty of the type of pipe) and dimensionlessness
A steel pipe having a nominal size of 2 inches, for example, might be of many different varieties
The outside diameter of all 2-inch nominal pipes, however, is 2
375 inches (60
3 mm)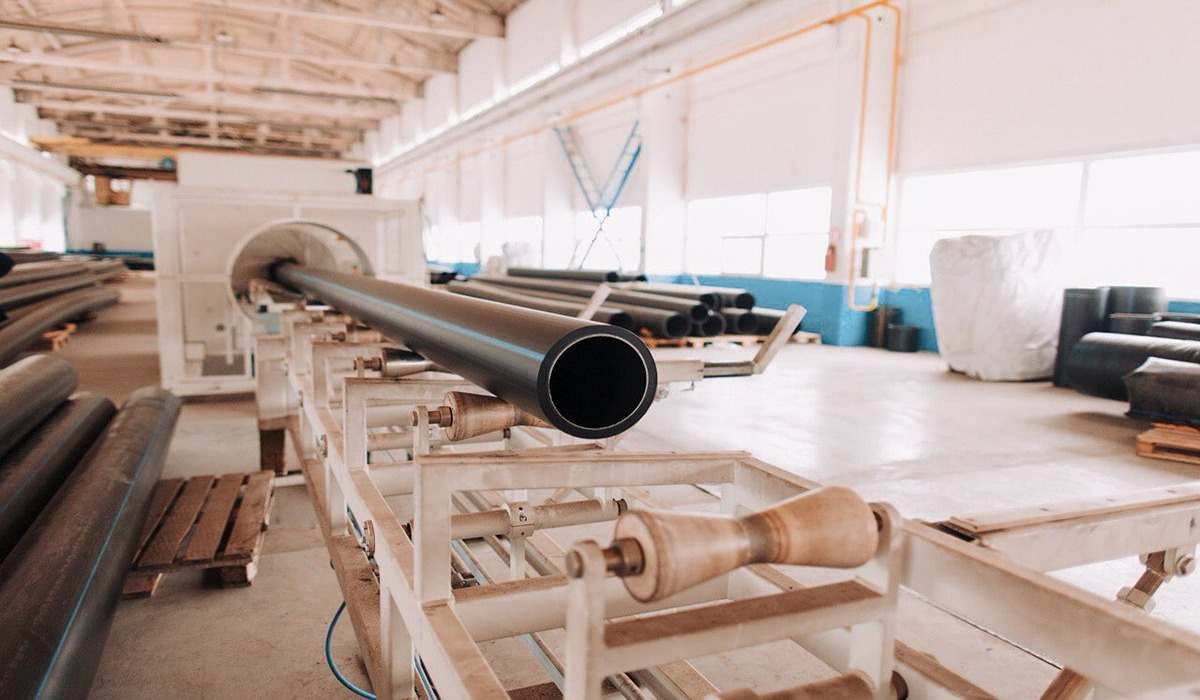 Pipe dimension
Do you remember how astonished you were when you discovered that a "2 by 4" does not truly measure 2 inches by 4 inches? Dimensions of the pipe Have you ever heard the expression "1-1/8″? " Is there no pipe? When ordering supplies (or fittings, equipment, or other products to be used with these materials), using the correct terminology can save a lot of time, headaches, and money! For convenience, many goods have names that only approximate the number of ingredients
These dimensions are sometimes referred to as nominal dimensions
A noun is defined as "in name only" by Webster
In other words, "name" dimensions cannot be used in actual measurements or calculations
In the metalworking business, differences in appropriately describing pipe and tube are widespread
Pipe is a common fencing material, usually used for chain link fences and gates
But pipes and tubes are not the same thing! Because the pipe was initially intended to transport water, the ID (inner diameter) was an important dimension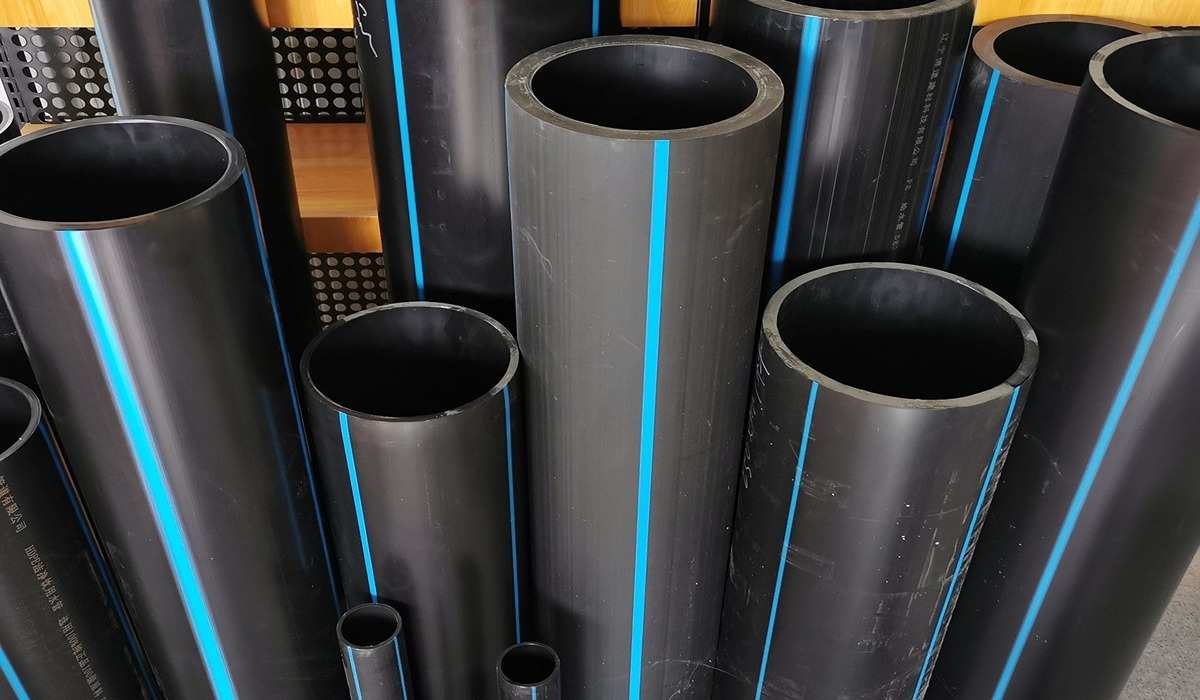 The ID is the pipe's nominal dimension
As a result, 1 12″ pipe is nominally (approximately) 112″ outside diameter rather than 112″ outside diameter "inner circumference
" Pipes are typically made with tighter tolerances and cost less to purchase
But in the fence and construction industries, where pipe is often used, it is often identified by its outside dimensions, which usually include fittings, caps, and other parts
Various "schedules," mainly tabulations 5, 10, and 40, are used to determine the wall thickness of the pipe
The precise wall thickness of each schedule varies according to pipe size
An inch with a design
40 pipe has a 133-inch wall but only a 2-inch shade
The wall thickness of pipe 40 is 0
154 inches
Pipes, on the other hand, are typically made to stricter tolerances and engineered to have consistent mechanical and structural features
Because it is typically more expensive to make, it is rarely utilized for chain link fences, scaffolding, and other similar applications
To make matters more complicated, some companies offer the pipes to the fencing sector as "fence pipe
" The thickness of a pipe's wall is commonly expressed as a gauge
A specific pipe schedule means that the wall thickness changes depending on the size of the pipe, but a specific gauge stays the same no matter what the outside diameter (OD) of the pipe is