High Density Polyethylene Pipe | Affordable prices of pipes in 2019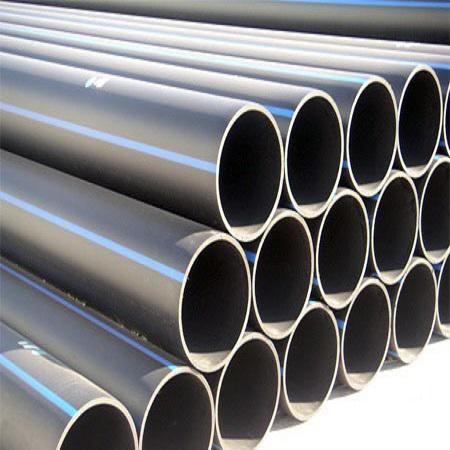 High Density Polyethylene Pipe or Hdpe polyethylene materials that are manufactured and marketed worldwide have different grades; they are divided into different categories, each with its own characteristics. Generally hdpe polyethylene materials are used for film production, plastic injection and the production of all kinds of pipes and fittings. The most important commercial grades of hdpe polyethylene materials include EX۵ / HI۵۰۰ / EX۳ / BL۳ / PE۱۰۰.
High Density Polyethylene Pipe are used in a wide range of urban, industrial, marine, drilling, landfill and agricultural pipelines. Proper use of these pipes has been tested and proven in situations such as land surface, buried, floating and submarine surfaces. These pipes are capable of transporting drinking water, sewage, chemicals, slurry, and hazardous waste and compressed gases.
The use of polyethylene pipes in the oil and gas industry has a long history and has the lowest maintenance compared to other pipes for municipal gas distribution. In the past, these pipes were not widely used in water supply networks due to their corrosion protection and the effects that were caused by the corrosion caused by chlorine in the water. The defects in heavy PE pipes have been remedied and the use of these pipes in growing water supply networks is growing.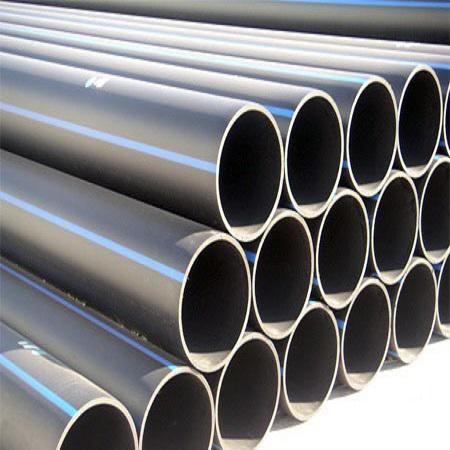 Why HDPE pipes are used?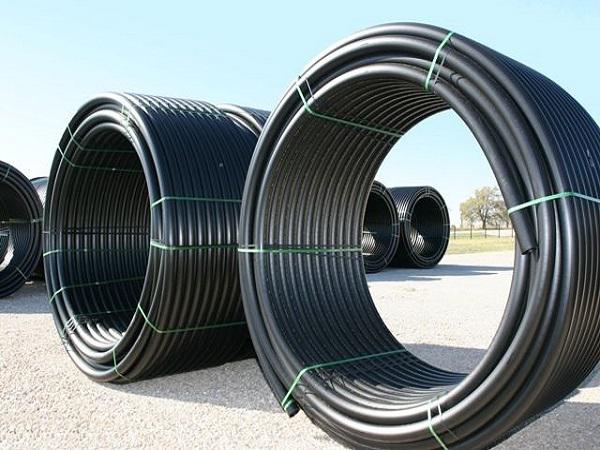 The uses of heavy polyethylene pipes are as follows:
-Use in urban and rural water supply networks.
–Use in urban and rural sewage networks.
–Use in gas and drainage networks.
-Industrial fluid and wastewater systems.
-Pressure irrigation networks (drip and rainwater).
-Removable irrigation systems.
-Coverage of telecommunication cables and fiber optic.
–Power cable cover.
-Steel pipe cover.
-As ventilation ducts.
What is HDPE water pipe?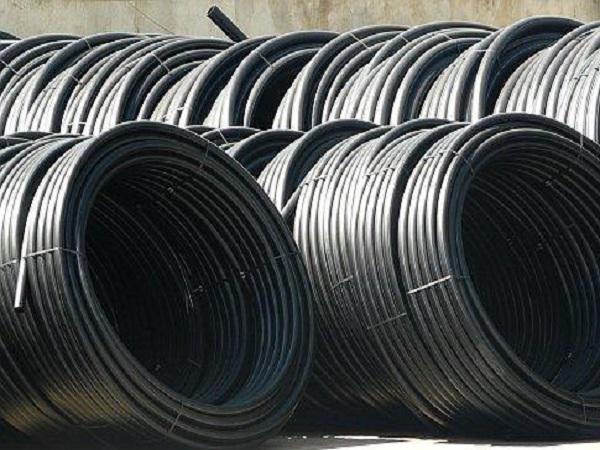 A variety of double-walled pipes are designed and constructed for conveying sewage and non-pressurized fluids. This type of PE pipe has a very high external pressure tolerance and because of its advantage in other industries they also use these pipes. For example, they use polyethylene spiral pipes in bridge and road construction.
Polyethylene double pipes are often carogite double pipes and spiral pipes whose production technology is the only difference in form.
The specifications of these pipes are as follows:
• Low roughness coefficient
• Non-clogging of pipes due to sediment
• Resistant to solvents and chemical gases
• Low weight compared to similar concrete pipes
• No need for heavy machinery when running
• Save on running costs
• Very long service life
• Production with new and up-to-date high quality technology
What is PE rating HDPE pipes?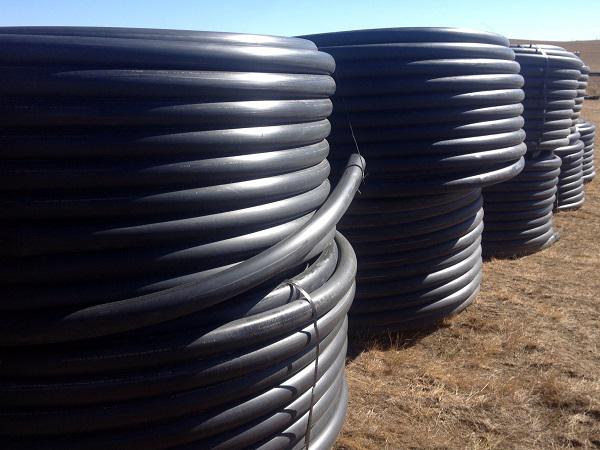 Polyethylene
pipes are made of polyethylene raw materials with commercial grade PE80 and
PE100. Polyethylene pipes are divided into two groups of single wall and double
wall pipes.
Single wall polyethylene pipes have simpler
applications and are mostly used for water transfer and drainage in
agriculture, protection of electrical and telecommunication cables, etc. Double
walled polyethylene pipes are known in the market as carogite pipe and spiral
pipe and are most suitable for small and large water and sewage transmission
networks.
Generally, polyethylene pipes are manufactured in 6 and 12 m branches with
different diameters.The important thing about the size of
the PE pipes and their use is that with the increase in the outer diameter of
the pipe, the flow rate of the pipe outlet also increases. For
example, a polyethylene pipe with a diameter of 160 mm, an outlet discharge of
30 liters per second and a polyethylene pipe of an external diameter of 250mm,
has an outlet discharge of 73 liters per second.
Biggest HDPE pipe manufacturers in the world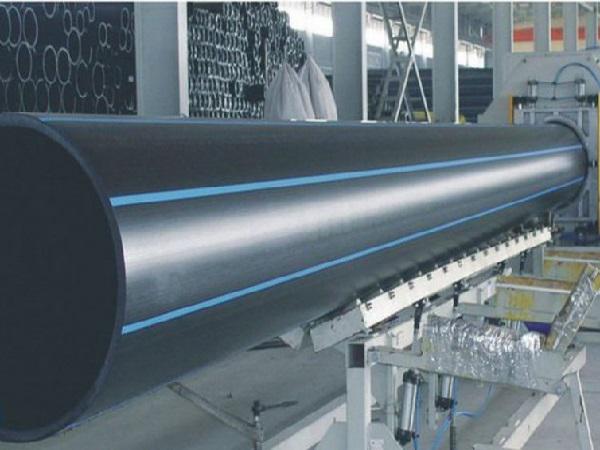 Among the various grades of polyethylene production, it is heavy polyethylene which accounts for the largest share of production with 5%. Given that the raw material for the production of polyethylene pipes and fittings is HDPE, it can therefore be said that Its producing countries are also producing their own pipes and hdpe pipe connection.
In terms of volume, HDPE is the third-largest plastic base product in the world after polyvinyl chloride and polypropylene. From a process point of view, about 40% is obtained from the Swing (HDPE / LLDPE) pathway and the remainder from the HPDE pathway.
The global nominal capacity for heavy polyethylene production was 48 million tonnes per year, of which about 42 million tonnes were realized.
The future of this product may be plotted in three regions of North America, Northeast Asia and the Middle East. The Middle East's share of production was 22%, followed by China and the United States, with 16% each. The arrival of large and new units, especially in the Middle East, has made the market more competitive. Also, with the introduction of ethane feeds from US and Canadian shale sources, these countries have seen their petrochemical development path subject to the exploitation of gaseous feed.
Developed regions of North America, Western Europe, Asia, except the Middle East (mainly Japan and South Korea) have the highest consumption of polyethylene pipes and fittings.
How to find best suppliers of HDPE pipes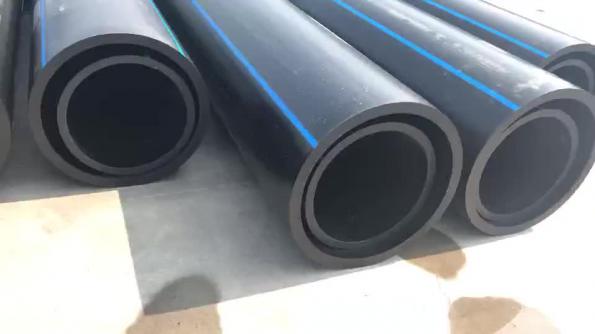 The best pipe suppliers are those who offer the best quality at the lowest price. Quality is the result of several important factors. If a manufacturer or supplier complies with these factors, it can be purchased. These factors include:
1- Quality: The quality control unit must consistently control the inputs to the company and products in accordance with existing standards and with the utmost precision and play the role of customer representative.
2. Dynamic Human Resources: Consider employing the most efficient production specialist as the primary objective and recruiting dynamic and knowledgeable forces in production.
3. Modern technology: Using the latest technologies in the world, including the latest and most advanced pipeline machines and fittings machines .
4. Use of the best raw materials in the world: Using high quality raw materials to produce a perfect finished product is an important necessity. Quality polyethylene pipes and fittings must be manufactured by modern machinery with first class raw materials and without the addition of any scrap and additives.
5. Modern and Equipped Laboratory: The quality control unit must consistently monitor inputs, products and production processes in accordance with existing standards, with the utmost precision and play the role of customer.
The purpose of establishing a quality control laboratory is to conduct tests on raw materials and polyethylene pipes for customers. Laboratory supplies and equipment have been developed as well as applicable procedures to meet international requirements and standards.
6. Compliance with quality standards.
7. Environmental protection.
8. Compliance with all legal requirements.
9. Engineering and sales strategy.
10. Warranty: The manufacturer must not consider the sale as an end to the relationship with its customer and place the warranty on the top of its agenda with a view to protecting consumer rights. One of the features that makes customers feel confident about their purchase is warranty.
Price list of HDPE pipes in 2019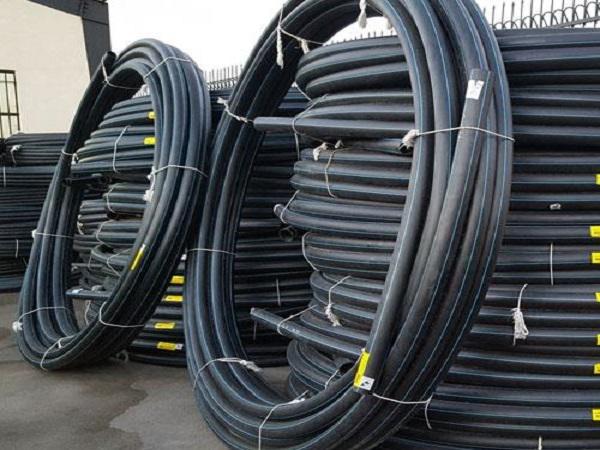 Calculating hdpe pipe prices pipe depends on the diameter and pressure of the pipe and its raw materials.Polyethylene pipes have different diameters, usually starting from 20 mm and eventually leading to 2400 mm in large designs.
The price of HDPE pipe and its weight is directly related to the working pressure of the pipe, the higher the pressure, the higher the pipe weight and price. Listing and pricing of HDPE pipes is difficult due to the large variety of sizes and operating pressures, and it is best to include the factors influencing the pipe price in the formula of price calculation.
The price of HDPE pipe is multiplied by the weight of one meter of that size in the price per kilo of raw materials, though the overhead costs and the small profits should also be taken into account for the manufacturer.
When purchasing HDPE pipes and fittings, the raw materials consumed, the equipment of the manufacturer, the reputation and reputation of the plant should be taken into consideration.
The price of HDPE pipe and the price list of HDPE pipe is calculated by meter length, it doesn't matter to the factory what pipe you bought and at what diameter. Rather, the amount of raw material used to make each meter of HDPE is important.
5 Important tips in buying HDPE pipes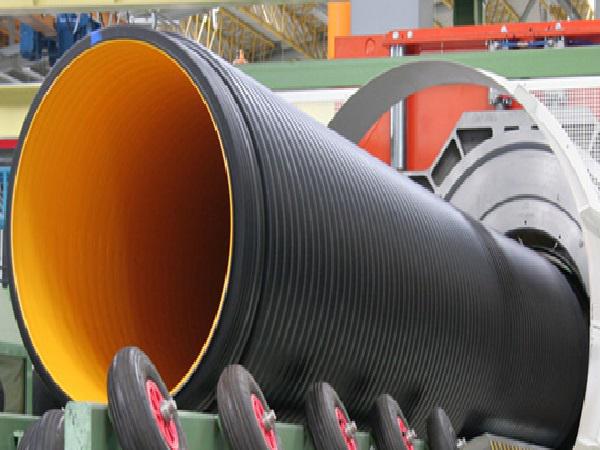 Be very careful in buying your HDPE because if you make a mistake, the pipes may be of relatively poor quality, which can lead to serious problems over time or during installation and may have to be spent more. To change the purchased pipes.
Buying HDPE pipes can be a very difficult job. Purchasing HDPE pipe due to its significant use and applications in the industry has some tips and points that if you pay attention to them you can make a great purchase and save considerable money on the project.
1-The first thing to be careful about buying HDPE pipe is that the purchased pipe must have the standard hdpe pipe welding.
2-The second point to note when shopping is that the HDPE pipe is a valid brand and that product information is printed on it, such as the manufacturer's name, production date, production line number, type of HDPE material , Working pressure category. By looking at this information you can get basic information about the HDPE and if the pipe does not have one of those things, don't buy it.
3. hdpe pipe specifications  and hdpe pipe catalogue can also be found from the pipe manufacturing site. You should visit the pipe manufacturer and monitor the processes to ensure the standard procedures are met. Ask the manufacturer of standard certificates and other certificates.
4-Don't just rely on the figures in the standard table and do not criterion the standard mark, of course the standard mark is important but not everything. HDPE pipes and fittings have many ways of cheating according to their manufacturing process, which can be detected and deactivated by the buyer, with little oversight and austerity.
5-Buy high quality, high quality HDPE pipe always from reputable hdpe pipe manufacturers who always open the doors of their factories to your inspectors, giving you the opportunity to inspect all stages and provide you the appropriate scientific and technical information.
Can HDPE pipe be used for compressed air?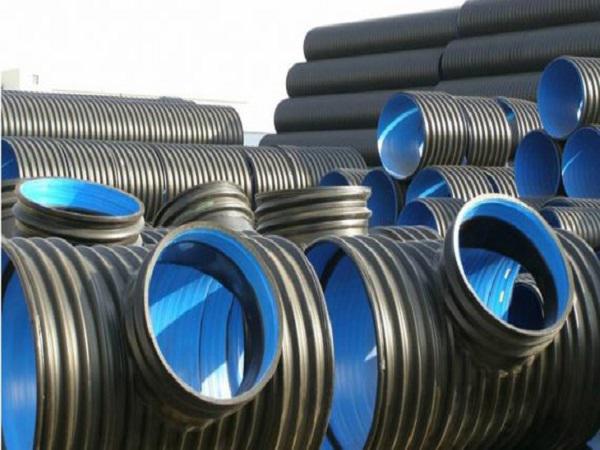 Air
compressors and compressed air distribution systems are used in many
locations including home workshops, car body shops and manufacturing
plants. They can be used for inflating tires, removing wooden chips and
nail guns and other tools. Of course, no matter how you use it, it is
important for air compressors to work properly when needed.
To
ensure they are used correctly, you should notice any issues as soon as
they appear and resolve them immediately. If you are unable to repair
the compressor, you are putting your performance risks at risk. For
example, if the pressure drop is more than 10%, you should evaluate your
distribution system and create areas that cause a problem pressure
drop. Both pounds per square foot of pressure reduces your operating
costs by 1.5%.
As
well as maintaining basic care, you need to make sure that you choose
the right air compressor pipes for your particular air compressor
system. Choosing the right air compressor pipes will ensure that your
compressor is working properly for years to come.
Many people use PVC plumbing for air compressor plumbing. However, it is not recommended. These pipes are used almost because they are cheap and easy to install. However, since these pipes are plastic, they are more likely to break easily. It may even crumble under certain circumstances, and the sudden failure of the air compressor piping can be just as dangerous to equipment and people in the vicinity.
If you are looking for durable and safe air compressor piping, use aluminum-based pipes.This can include sturdy aluminum alloy pipe, but there are other flexible options. For example, you can choose flexible HDPE piping.There are HDPE laminated pipes with aluminum core that give you the power and flexibility your system needs. If you are going with metal pipes, keep in mind that there is a possibility of rust and contamination that can damage the pneumatic tool. So look for a metal air compressor piping that has a corrosion-resistant coating.
What is PE 100 HDPE pipe?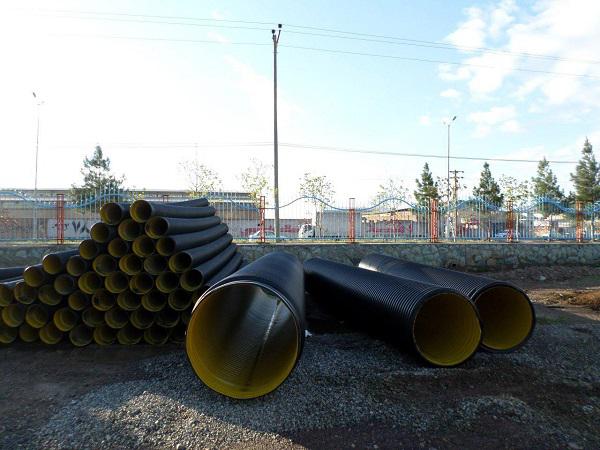 polyethylene PE100  is one of the newest and highest quality polyethylene raw materials that has unique physical and functional properties that can withstand more pressure with higher density and lower weight and thickness. Polyethylene PE100 due to its anti-UV properties practically eliminated the problem of polyethylene pipe and PE connections.
PE100 grade polyethylene pipe is much less weighty and durable than other PE grades and is therefore economically more economical and the polyethylene pipe produced with these materials is less similar in weight. The tube has lower grade material.
What is black pipe and its price in global market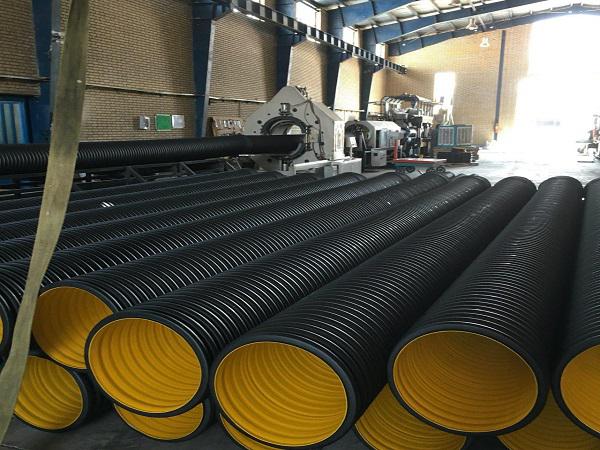 The black pipe or the black industrial pipe, also known as the heavy pipe, is a corrugated pipe made from black sheet (hot rolled sheet) according to DIN2440 standard and widely used in various industries such as chassis, scaffolding, shielding.
Black tubes can also be used to transport all kinds of fluids such as gases, water and oil.
To produce the black pipe, the sheet is first formed into a tubular sheet and immediately after the weld seam, the welding additions are removed by a blade and finally cut to the desired size.
The sealed tube is divided into two categories of test tube and test tube failed. The test tube is the tube on which the hydrostatic test is performed and its leakage is confirmed. But the failed test tube is a tube that has not been hydrostatically tested or tested and leaked.
Other features of the black tube include excellent adhesion, reasonable price, dimensional variability and surface hardness.